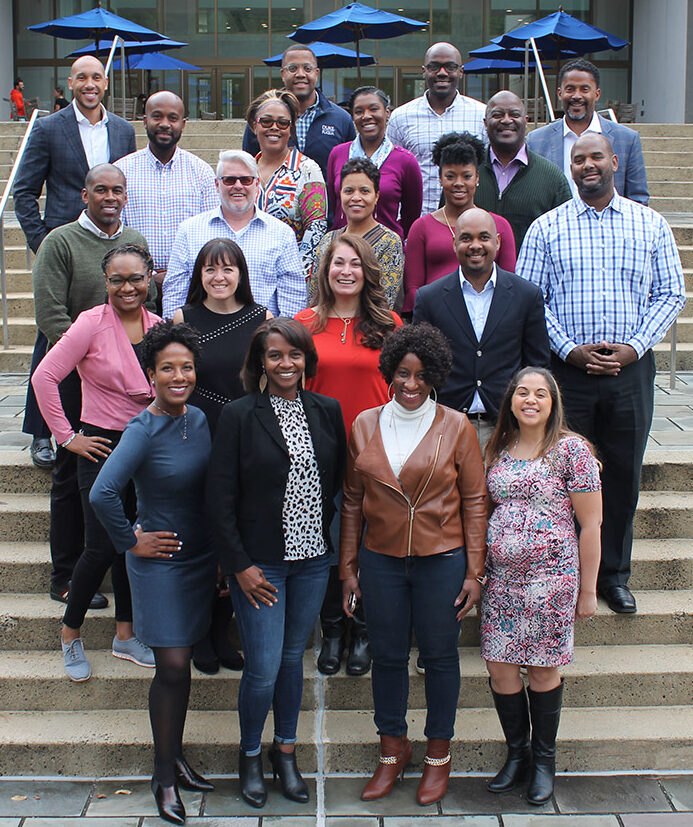 Numbering over 17,000, Fuqua has one of the most proactive, responsive, and accessible alumni communities of any top business school. For example, each year approximately 60 minority alumni return to campus for The Duke MBA Workshop for Minority Applicants and play a key role in the weekend's activities. They provide valuable insight on making the most of your MBA experience and how to successfully navigate your career post-MBA. As panelists and keynote speakers during the weekend, alumni are available to answer your questions during group and one-to-one interactions. Representing various career stages, industries, and backgrounds, you will receive a wealth of information from our alumni, regardless of your career interest.
In addition, we also have a dedicated Minority Alumni Advisory Board that provides a formal structure for nurturing, growing, and capitalizing on the resources of the minority alumni community. They pave the way for continued diversity at Fuqua by:
Holding one-on-one office hours as career mentors
Guiding students through the career search process
Providing strategic guidance for the school
Hosting diversity recruiting events and providing outreach to prospective & admitted students
Learn more about the Minority Alumni Advisory Board.